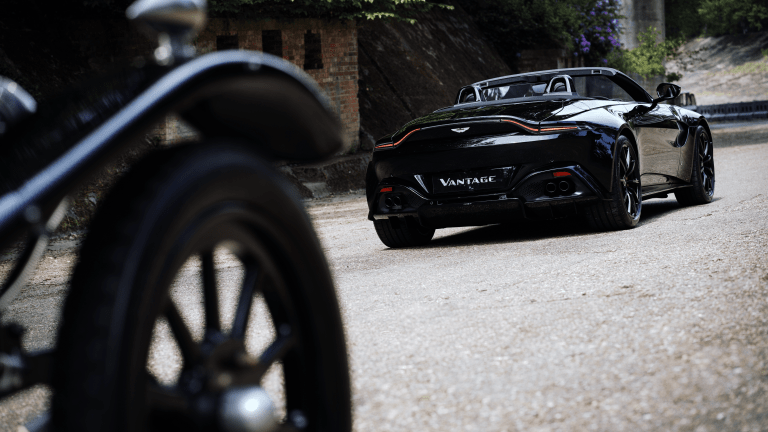 Aston Martin Looks to the Past With Its Latest Special Edition Vantage Roadster
British automaker Aston Martin has just unleashed a special edition Vantage Roadster with design elements borrowed by the A3 Prototype, which is the oldest Aston Martin in existence today and the third car ever produced by the famed company. It celebrates its 100th anniversary this year.
The eye-popping sportscar brings a lot to the table, including a unique grille with pops of aluminum and a heritage Aston Martin badge, saddle leather straps on the side fender panels, bronze brake calipers, 20-inch gloss black wheels, and brass detailing throughout the interior.
Limited to just three examples worldwide, you'll have to know somebody who knows somebody to get one of these in the fleet....