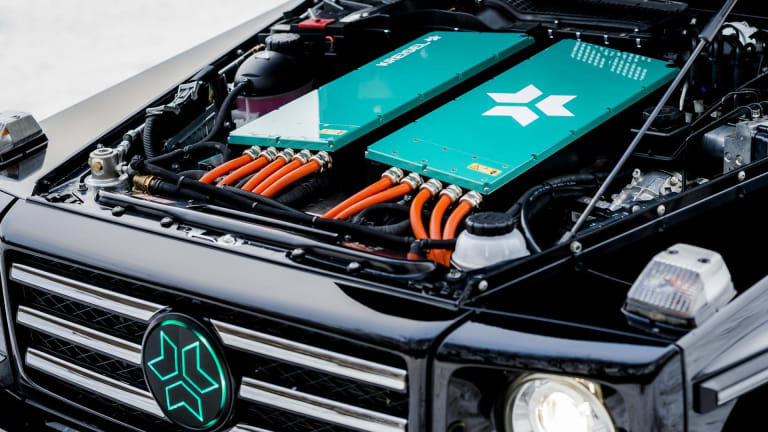 Arnold Schwarzenegger Had This All-Electric G-Wagon Custom Made
The best of both worlds.
Arnold Schwarzenegger is the kind of guy that loves giant SUVs that eat "green" sedans for breakfast. He's also the kind of guy who passionately supports clean energy. So what's a person like that to do? Suck it up and drive a Prius? Go with a Tesla? Nah. His solution was to work with Kreisel Electric to kit out a Mercedes-Benz G-Glass with an all-electric engine that can hit 60 miles per hour in just 5.6 seconds. Thatta boy.
The battery under the hood can charge up to 80 percent in just 25 minutes, has a range of 186 miles, and packs the equivalent of around 482 horsepower. The Terminator, obviously, is not messing around.
As the first customer, Schwarzenegger is considered the "beta tester" as they get everything just right, but expect more and more of these to be on the road within the next few years as Kreisel Electric begins to take reservations. There's no word on pricing yet but it's surely one thing: not cheap.