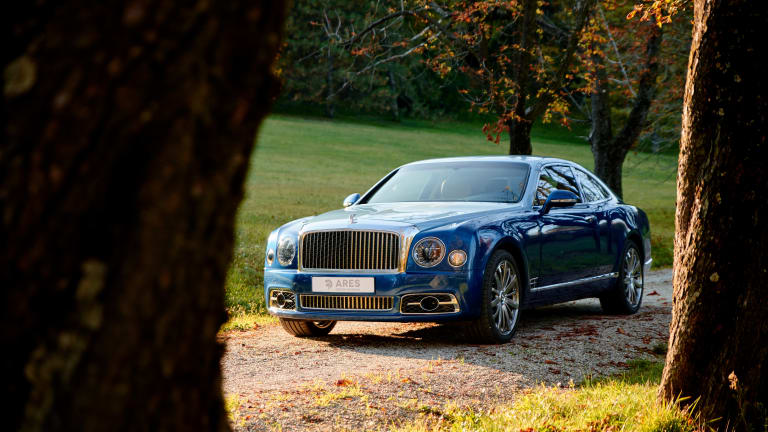 Cruising the Italian Countryside With Ares Design's Bentley Mulsanne Coupé
Bespoke Italian coachbuilder Ares Design has unveiled some new images of its one-off Bentley Mulsanne Coupé cruising through the countryside near its home base of Modena in Italy's Emilia Romagna region, and it's a sight to behold.
The ambitious project to create a two-door sports coupé out of Bentley's 18-ft.-long ultra-luxury limousine resulted in a totally unique 2+2 that ranks as one of the world's most luxurious grand tourers.
The Mulsanne Coupé's "imposing silhouette, graceful lines, and sumptuous interior" were painstakingly achieved in Ares' atelier by master craftsmen working by hand.
Creating it took a mix of modern-day technology and traditional coachbuilding methods, which Ares has used to create several unique ultra-luxury and supercars.
To bring the massive vehicle down to a two-door configuration, engineers first "removed the roof and replaced it with new aluminum sections, while the B-pillar was moved back to accommodate the longer doors."
The redesigned interior, which has new front seats and new panels required by the alterations to the bodywork, was finished in creme-colored leather and the finest Italian wood trim.
Check out the video below for footage of the glorious coupé in motion.