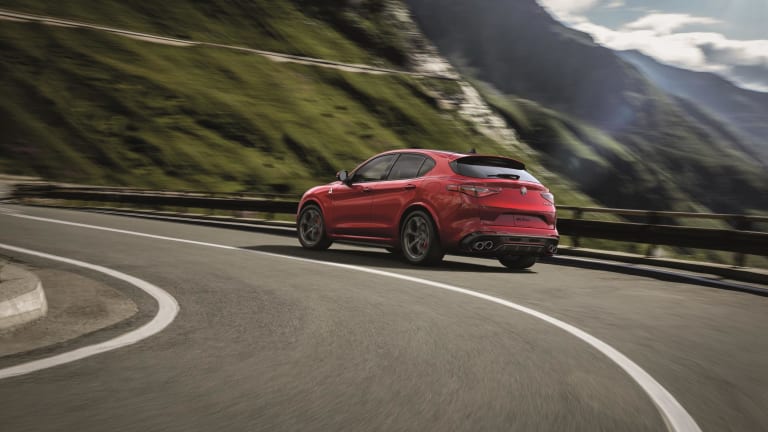 Alfa Romeo's First SUV Is Basically a Ferrari for the Family
Hello, gorgeous.
The Italian motoring masters at Alfa Romeo just debuted the Stelvio at the Los Angeles Auto Show and it's about to make every other luxury SUV a little jealous.
The all-wheel-drive beauty packs 280 horsepower from a turbocharged V6 engine, has a top speed of 144mph, can hit 60mph in just 3.9 seconds, and looks far sexier than any family car has the right to be.
Set to hit pavement late next year, get those pre-orders in now if you want to be one of the first drivers behind the wheel. We have a feeling this will be one of the most in-demand SUVs in quite some time.