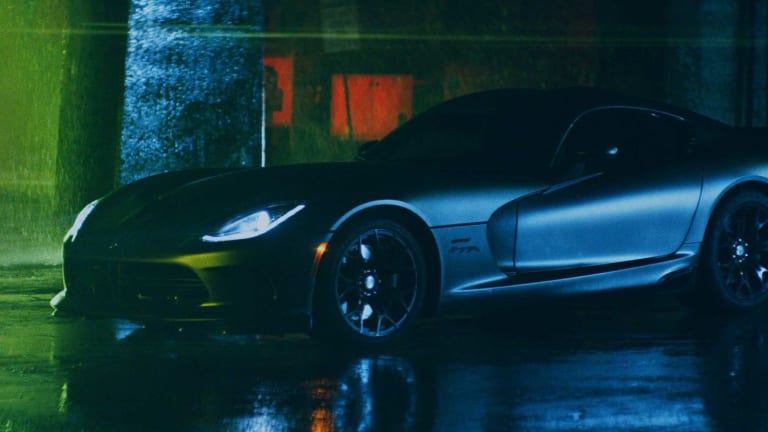 Airows TV: Moving Portraits - Limited Edition Dodge Viper SRT TA
Presented by Glyph.

Here's the first episode of our new original video series we're calling Moving Portraits. It's a web TV show focused solely on automotive aesthetics that's shot in a cinematic way. No engine stats or test drive thoughts allowed.
For the pilot episode, Chrysler lent us their incredibly limited edition Dodge Viper SRT TA in anodized carbon. It's one hell of a ride and we hope you enjoy the pilot directed by Garen Barsegian with original music by Murk.fm. Presented by Glyph.
And here are a few photos of the Viper in action...
CREDITS
Director: Garen Barsegian @ Whooden

Producer: Areg Barsegian @ Whooden
Director Of Photography: Jon Carr
Editor: Matt Posey @ Whooden
Vehicle: 2015 Anodized Carbon Dodge Viper Srt Gts T/a
Assistant Director: Chris Hughes
Production Manager: Antraniq Gharibian @ Whooden
Production Coordinator: Sona Potosyan
Production Coordinator: Dennis Papadimas
1st Ac: Casey Johnson
2nd Ac/dit: Ryan Sheehy
Gaffer: Ryan Sperdew
Grip: Tyler Chong
Swing: Britt Mock
Car Director: Mike Burke
Production Designer: Kate Duffy
Art Assistant: Lucas Green
Production Assistant: Marquise Powell
Production Assistant: Reymundo Solano
Production Assistant: Corey Allen
Production Assistant: Alex Harrison
Music: Murk.fm
Color: Kath Raisch @ Company 3
Sound Design: Steve "major" Giammaria @ Sound Lounge
Executive Producer Sound Lounge: Rob Browning