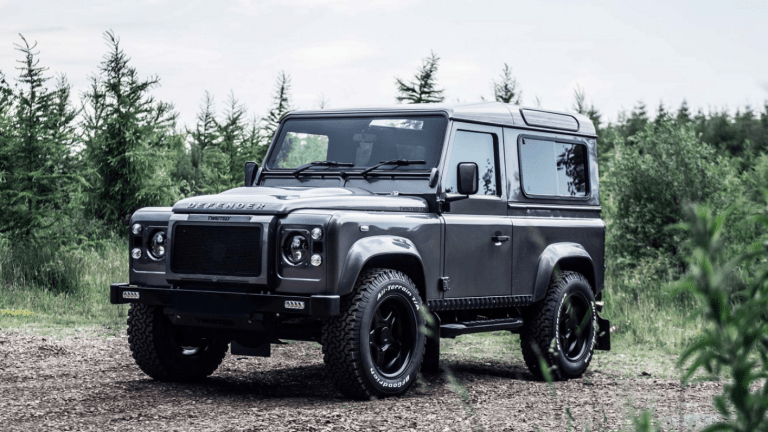 A Custom Land Rover Defender That's Practical, Affordable, and Not Too Good to Be True
The score.
The guys at Twisted Automotive took the already iconic Land Rover Defender 90 and made it into something that the handsome hero in a futuristic war movie would be driving.
With additions ranging from Goodrich all-terrain tires to a full interior makeover to a whole new entertainment system, the ruggedly modernized 4x4 couldn't be a cooler daily driver.
Most interestingly, it's priced at only $92,000, with financing available for those who qualify, which is usually unheard of in the restomod world. This practical, realistic approach should be appetizing for Defender enthusiasts without bank accounts that rival Scrooge McDuck.