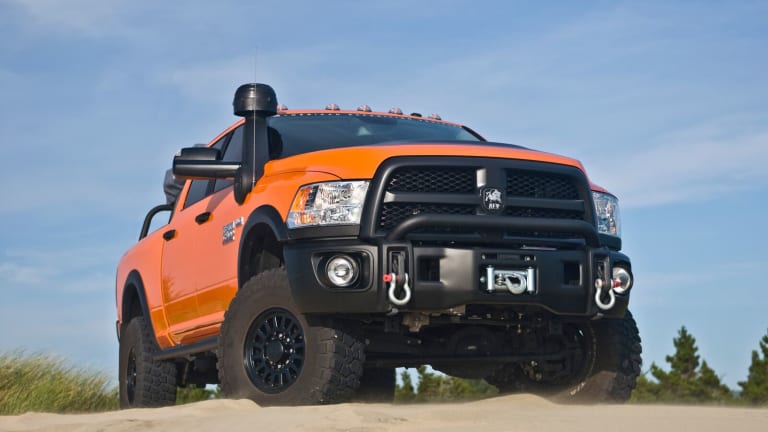 The AEV Ram Prospector Is a Stylish Off-Road Monster
Your standard pick-up on steroids.
AEV works closely with Chrysler to deck out and modify trucks into true road (and off-road) warriors.
With all types of performance prioritized, their latest creation, the AEV Ram Prospector, includes an in-house-engineered 3-inch suspension system, 37-inch tires, bumpers, winch, and custom wheels.
You won't find something this unique and powerful at your local car dealer.