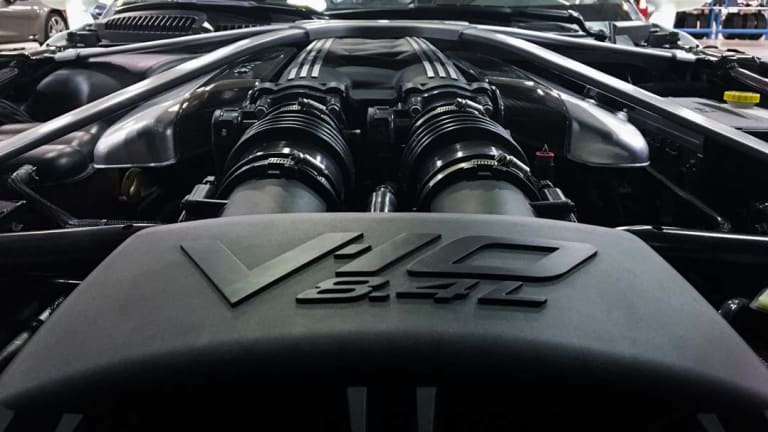 A Stunning Look At Henrik Fisker's Force 1 Supercar
This thing is insane.
Our favorite automotive designer on the planet, Henrik Fisker, teamed up with the former CEO of GM and race car driver Ben Keating to build a sexy American supercar company called VLF to rival the likes of Ferrari and McLaren. Their first product is a V-10 beauty that goes by the name Force 1. With a top speed of 218 mph and some of the hottest lines we've seen on a car, we're very jealous of the 50 (this is super limited) people who will be able to snag something from the first run.