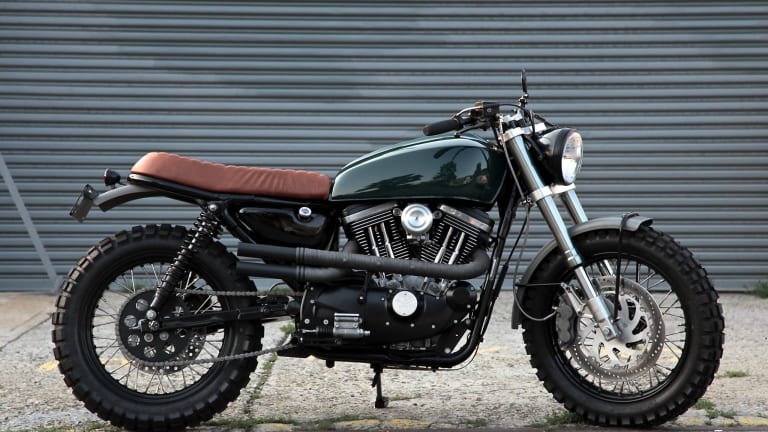 A Custom Harley Davidson Scrambler That Looks Like Something Steve McQueen Would Ride
This thing is a looker.
VDBMOTO owner/designer Derick Van den Bussche has one goal for his company: build uncomplicated, fun to drive motorcycles. Their latest is a custom take on a 99' Harley Davidson Sportster Scrambler with rugged and cool looks that remind us of something Steve McQueen would mess with on the weekends. The Jaguar green and brown leather combo is just beautiful and the retro look sings in every way. Here's a few photos of the bike, currently for sale, that will make you dream about this thing for at least two or three nights in a row.