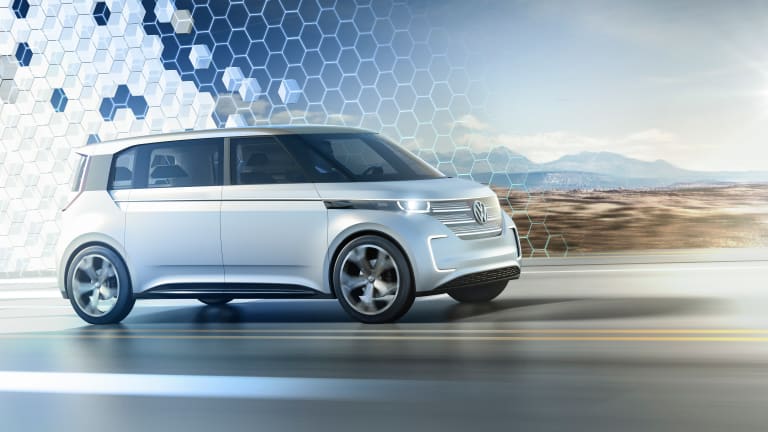 A Closer Look At Volkswagen's All-Electric Surfer Van
It's back and better than ever.
Volkswagen just dropped the first official shots of their all-electric BUDD-e, a modern take on their famed "Surfer Van" Microsbus you still see laid-back coastal guys driving regularly. With a top speed of 93 mph and a battery that can take you 373 miles on a single charge, this looks to be a capable and stylish electric ride for people with the kind of personality to pull it off.