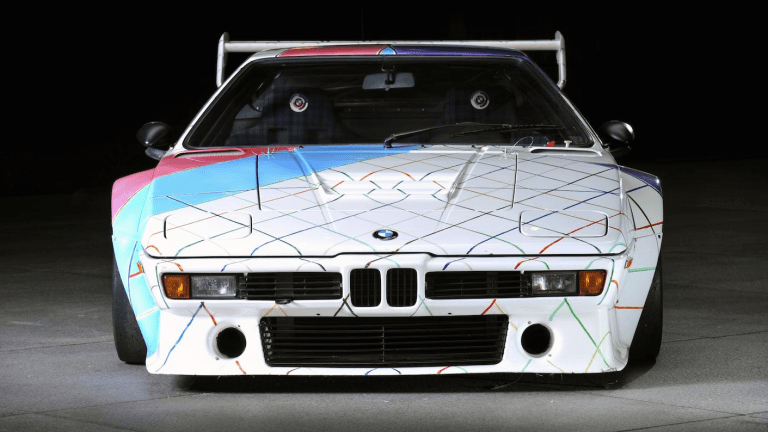 8 Coolest Cars Ever Sold At Auction
Serious bidders only.
Here's a few amazing rides that big spenders were able to snag at auctions over the year. Automotive lust awaits.
James Bond's daily driver fetched $12,000 in 1969. By 2010, when it went on auction in London, the DB5 was worth a cool $4,600,000.
Back in 2011, Audi created two of these subtle R8's to support the Elton John AIDS Foundation. The Audi pair sold at auction for $988,000 all together.
Remember that killer "Otis" music video Jay-Z and Kanye West teamed up for? The monster they created from a $350,000 Maybach, ended up at an auction to benefit Save the Children. Their modifications left the car undriveable though, and the highest bidder took it home for just $60,000. All in all, it's not a terrible piece of art to have if you can figure out where to hang it.
Only 133 Ford GT40's were produced in the first golden ago of American speed. The rarity, racing heritage, and innovative engineering of any GT40 make it insanely valuable. But this particular, which sold in 2012 at auction for a mere $11,000,000, is even more special as it shared the screen with Steve McQueen in his 1971 film Le Mans.
When the GTO was originally sold in 1962, each buyer had to be approved as worthy of purchase by Enzo Ferrari himself. Luckily, nowadays, the only validation for ownership is $38,000,000, based on a record-breaking 2014 auction.
In 1975, BMW began the Art Car Project, commissioning some of the world's most renowned artists to reimagine their automobiles as a canvas. 17 official cars have been painted over the years, but only one commissioned unofficially for a private client. Race car driver Peter Gregg personally talked artist Frank Stella into painting his M1. In 2011, this race canvas sold for $854,000 in auction.
One of the cars that gave both Carroll Shelby and America the reputation it enjoys today. This Shelby was one of the first to take on Ferrari and win at the track, and in 2009 it won again for $7,250,000.
For date night or any occasion that calls for something more refined, it's hard to pass on the 540K. This car was taken out in 2011 for $9,680,000, excluding tip.