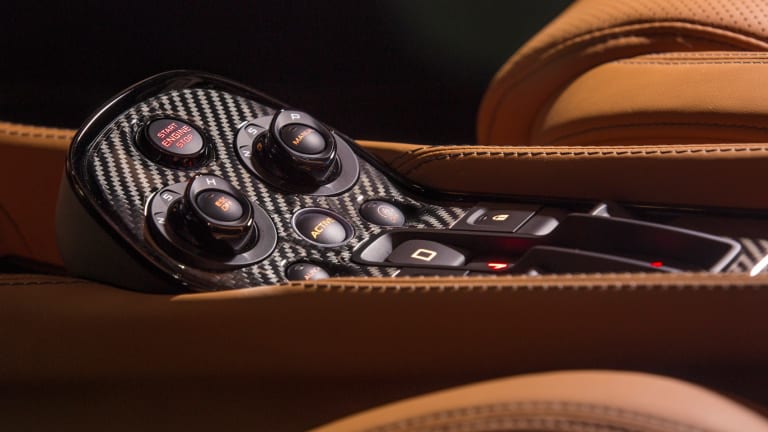 Feast Your Eyes on This Sizzling McLaren Concept by MSO
Unveiled before its debut in Monterey.
McLaren is showing off a new custom version of the 570GT at the Pebble Beach Concours d'Elegance next week and it's sure to be quite the talk around town.
It was cooked up by MSO (McLaren Special Operations) and features a handful of bespoke options that add a little specialness to the ride.
The twin-turbo V8 ride is clad in Pearl White paint with Piano Black accents, has a titanium exhaust that is 30 percent lighter but significantly louder, features a heat shield finished in a golden titanium nitride tint (you read that right) and has a special roof which easily let's passengers rotate between five different levels of tint. Harry Potter stuff, no?
The Saddle Tan interior looks absoltuely ferocious and packs an integrated 12-speaker Bowers and Wilkins Hi-Fi system (impressive given how tight the cabin is) and massive touches of carbon fiber content and rich gloss lacquer throughout.
Like all McLaren rides, on top of looking flat-out sexy and putting up supercar performance figures, the everyday drivability is extremely valuable and important to their designers and engineers, even with a ride that has "GT" in its name. Going out to dinner or running an errand in this thing isn't "too much" or a chore. It's just fun.
For those heading to Pebble Beach, make sure to check it out in person and withhold your burning desire to Oceans 11 the thing straight off the course.