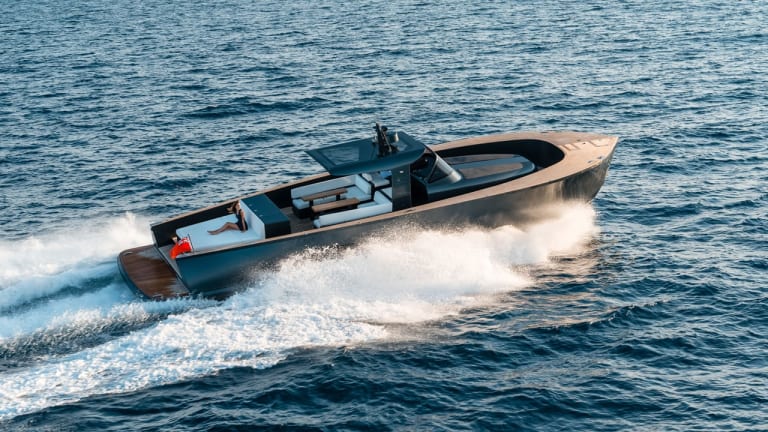 Alen Yacht's 55-Foot Luxury Motorboat Is Dripping With Style
For your summer adventures.
Add a little international playboy to your summer activity arsenal with this stunning 55-foot luxury motorboat from the team at Alen Yacht.
Completely designed and constructed in-house, this bad boy features a kitchen with sink and grill, an extended table that seats eight, rear beds for sunbathing, and all the comfort one could ask for while spending an afternoon at sea.
It's also powered by two 800 hp Volvo engines which can take the ride up to 35 knots with ease. Certinaly no slouch.
Inside the cabin features one bedroom, a large lounge sofa, tons of storage space, gorgeous teak flooring, and a low-key, calming design that screams relaxing.
If you're interesting in snagging one, get in touch with the team at Alen Yacht ASAP, they'll spin together a price based on your customization preferences and get one out to you in no time. We'll be awaiting the invite...