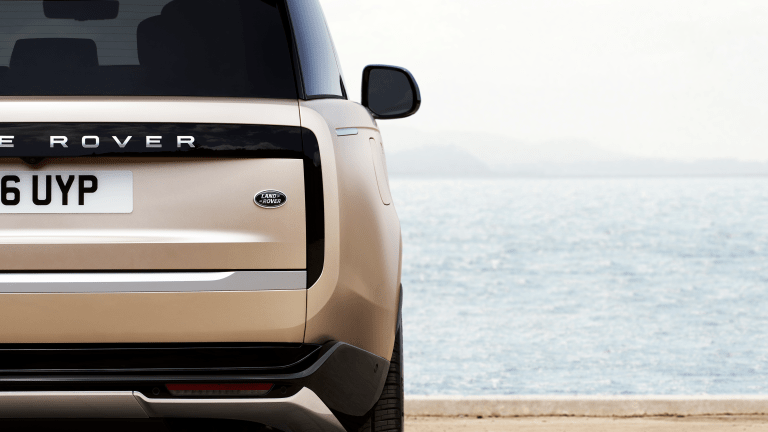 Fifth-Generation, 2022 Range Rover Officially Unveiled
Land Rover has officially unveiled the all-new Range Rover for the 2022 model year, which updates and upgrades the iconic SUV with cleaner lines and a sleeker overall presence.
Buyers will have their choice between a 3.0L turbocharged I6 good for 395 hp and 406 lb-ft of torque or a 4.4L twin-turbocharged V8 good for 523 hp and 553 lb-ft of torque. A plug-in hybrid model with up to 62 miles in pure electric mode, meanwhile, is due out in 2023, with an all-electric Range Rover set to debut in 2024.
The overhaul also introduces a new passenger configuration, with a third-row model available for those looking for a true family hauler. It's a little more than a foot longer than the standard configuration, providing additional space for the second- and third-row passengers. And for those simply looking for additional cargo space, the long-wheelbase model is also available as a five-seater.
Other changes include all-wheel steering now standard, optional interior upholstery in a combo of Ultrafabrics and Kvadrat wool rather than traditional wool, and two primary control screens: an elegant new semi-floating 13.7-inch Interactive Driver Display and a 13.1-inch curved, floating screen across the dash. An optional entertainment package doubles that, with adjustable 11.4-inch HD touchscreens mounted on the rear of each front seatback.
Local dealerships are able to put your orders in now, so stop in to a location asap if this is on the wishlist. Pricing starts at $105,350 USD.