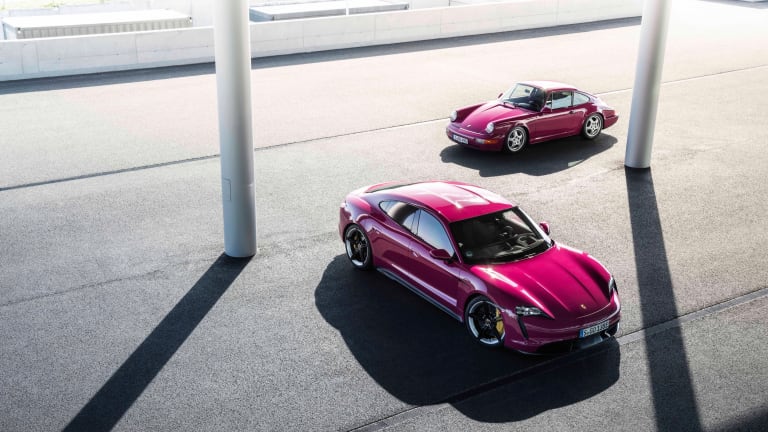 Porsche Updates the Taycan With More Technology, More Range, & More Color
Porsche has just revealed minor but impactful changes to the Taycan for the new model year, which will hit dealerships in Sept. of this year.
Key changes to the flagship EV include greater range in day-to-day use, access to a near-unlimited amount of paint finishes (including '90s classic Rubystone Red, seen here) through the Paint to Sample and Paint to Sample Plus programs, quicker charging times thanks to improved thermal management, and remote control parking via smartphone. And for the anti-Apple crowd, Android Auto is now standard.