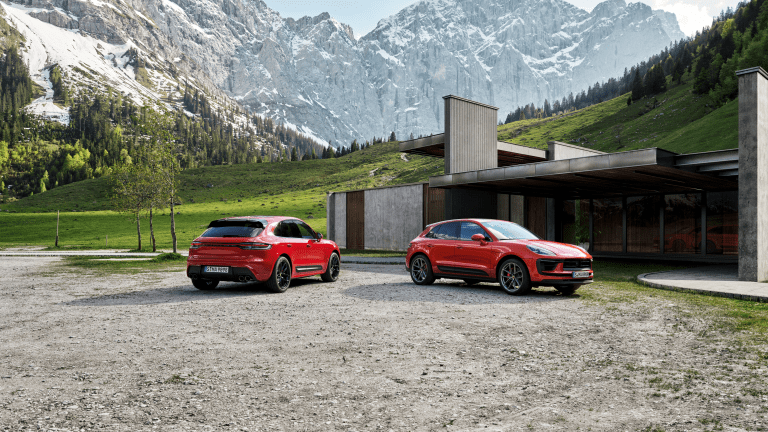 Porsche Unveils the Sharper, Sportier Macan
Porsche has just unveiled an updated Macan for the 2022 model year, which remixes a number of design details for a more dynamic and sportier visual language.
Key aesthetic changes include an upgraded nose with an inlay in the exterior color, a new rear diffuser, revamped tonal trim, new wheel designs, improved LED headlights, and Sport Design exterior mirrors arriving standard.
The interior also sees big differences, led by a redesigned center console with a 10.9" haptic touch screen and a GT Sport steering wheel borrowed from the 911.
You will have a range of engine options to choose from, including a turbocharged 2.0L four-cylinder with 261 hp and a 2.9L twin-turbo V6 with 375 hp. It will top out with the GTS model, which is powered by a 2.9L twin-turbo V6 good for 434 hp, 406 lb-ft of torque, and a 0-60 mph time of 4.1 seconds. The latter also arrives with Porsche Surface Coated Brakes with red calipers, sits 10mm lower, and is equipped with larger 21" wheels.