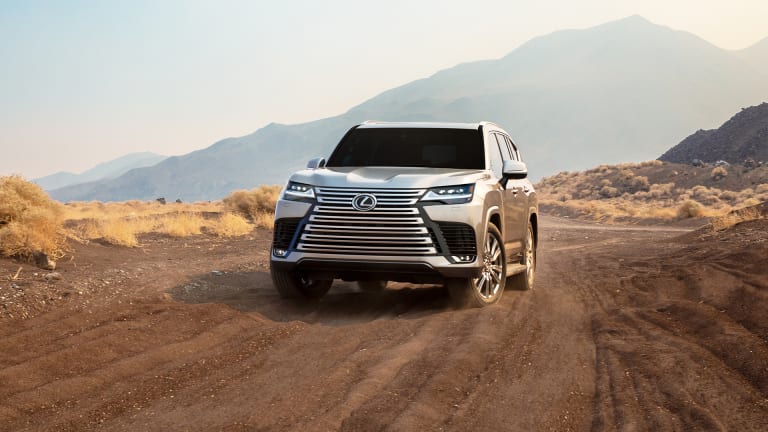 The Ultimate Luxury Land Cruiser Arrives
Lexus can be hit and miss but the all-new 2022 Lexus LX 600 is firing on all cylinders with its sleek style and rugged, Land Crusier-like presence.
The stunning sibling to the 300-series Land Cruiser has been redesigned from the ground up, starting with a high-output, high-torque 3.5-liter V6 twin-turbo gasoline engine good for 409 hp.
It's met with a mix of updates and upgrades for better vehicle control both on- and off-road thanks to new Electronically Controlled Brake and Electric Power Steering systems. It's also an impressive 441 lbs lighter this go around, furthering its mobility and prowess.
Upgraded 22-inch forged aluminum wheels, the largest available by Lexus, add to the look and feel, as does the elevated interior fitted with dual HD displays and a 25-speaker Mark Levinson Surround Sound system. We're also big fans of the redesigned Lexus logo, on display at the rear, and the upscaled VIP rear-seat setup.
The LX 600 is due to land in Q1 of 2022, though pricing is TBA. The previous version was priced around $85,000 USD, however, so we'd expect something in that range.