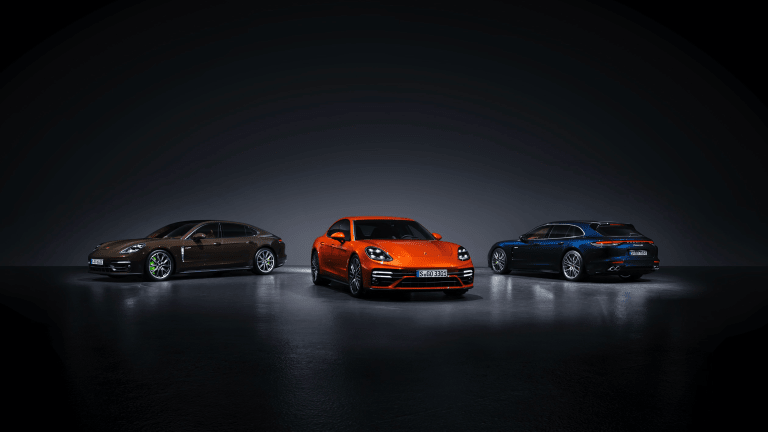 Porsche Gives the Panamera a Boost in Style and Power
The Porsche Panamera might have been considered the bastard stepchild of the 911 when it first debuted but it has grown into one of the most exciting and dynamic automobiles on the road. And in 2021, it's getting even better.
The German car manufacturer has given its flagship sedan some keen upgrades, most notably replacing the 550 hp engine inside Panamera Turbo S and Sport Turismo models with a 4.0L twin-turbo V8 good for 620 hp and a 0-60 time of just 2.9 seconds. They also introduced a reworked chassis and control system geared towards a sportier driving experience across all trims.
A sharper visual appearance has been made abundantly clear, too, led by revamped LED lighting detailing and the previously optional, now standard Sport Design front end that features striking air intake grilles and large side cooling openings. New 20- and 21-inch wheels have been added to the range of options.
And if you're looking for a greener Porsche experience, the new Panamera 4S E-Hybrid has been introduced for the 2021 model year. It combines a 100 kW electric motor with a 2.9-liter V6 biturbo engine that provides roughly 33 miles of electric-only range.