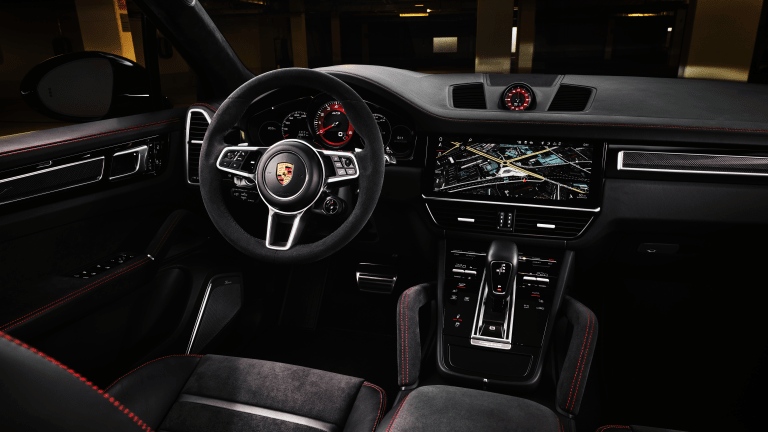 Porsche Brings the Heat With New V8-Powered Cayenne GTS
The 2021 Porsche Cayenne GTS and 2021 Porsche Cayenne GTS Coupe have just been revealed by the German motoring company, notably ditching the V6 engine for a twin-turbo V8 good for 453 hp and a top speed of 168 mph.
In addition to the upgrade in power, the stylish SUVs will also be available with a "Sport Design" package featuring 21" RS Spyder wheels in satin black with tinted lights and a healthy amount of Alcantara throughout the interior.
The GTS starts $108,650 while the GTS Coupe will start at $111,850, which is roughly $22,000 more than the standard Cayenne S. Worth it? A few quick test drives should be able to make the answer clear.