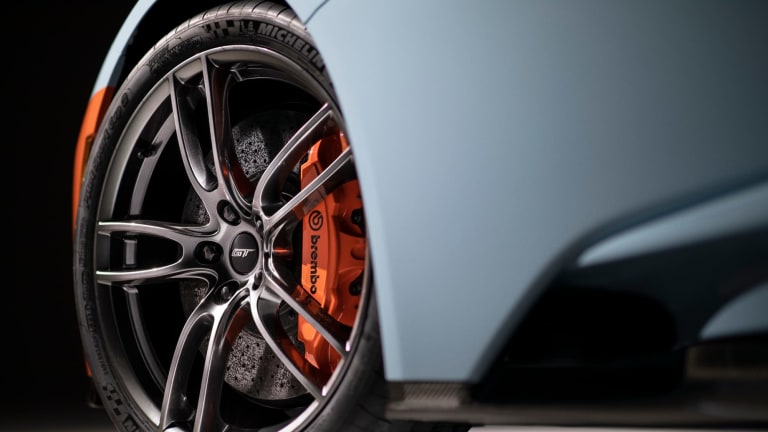 The 2019 Ford GT Heritage Edition Gets Retro Gulf Livery
The new 2019 Ford GT Heritage Edition received the Gulf livery treatment in celebration of the 50th anniversary of Ford's back-to-back Le Mans victories in 1968 and 1969.
In addition to the ltd. edition colorway, buyers may choose to opt into a package that includes an exposed carbon-fiber number "9" graphic on the hood and doors, 20-inch wheels, orange brake calipers, exposed carbon-fiber A-pillars and an Alcantara-clad interior offset by orange and blue stitching.
Yes, please....