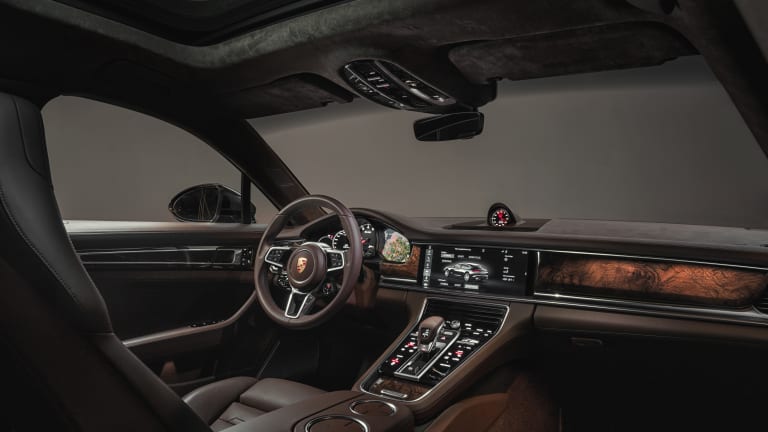 The 2018 Porsche Panamera Sport Turismo Is the Sexiest Wagon Imaginable
550 horses and a spoiler. We'll take that.
The automotive world is broken up into two groups: guys that absolutely hate wagons and guys that absolutely love them.
If you fall into the latter, like us, it's time to lay your eyes on the sizzling new 2018 Porsche Panamera Sport Turismo, a hatchback beast recently unveiled at the Geneva Motor Show.
There are a few different engine options available, but the $154,000 Turbo, like all things Porsche, is the most appetizing. It packs a V8 engine with 550-horsepower and the ability to casually hit 60 mph in 3.4 seconds. No big deal.
There's a spoiler (on the roof!) that automatical extends at 56 mph, gorgeous 21 inch wheels, and for the first time in Panamera history, the Sport Turismo will be sold with five seats.
Four doors has never looked steamier...