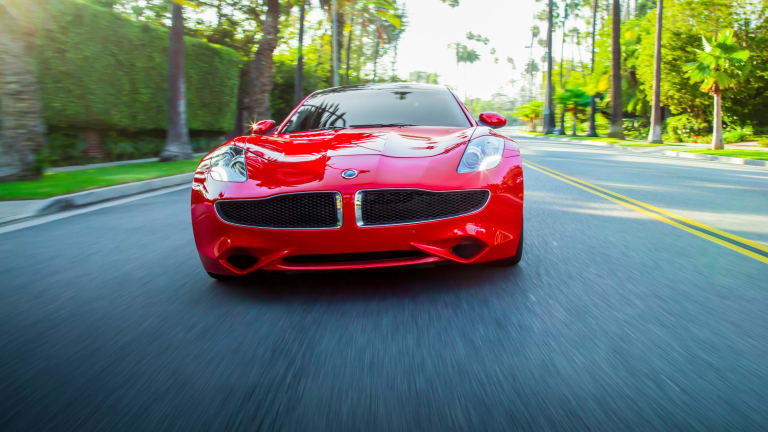 A Closer Look at the Gorgeous 2017 Karma Revero
Back and better than ever.
After a quick tease earlier this year, Karma, formally Fisker and back from the dead, is ready to fully show off its stunning new 2017 Revero.
Building off the original Fisker-designed masterpiece, the hybrid ride has a 50-mile all-electric range – 300 miles coupled with gas – and even boasts a solar panel on the roof that can help keep it charged. Pretty amazing.
It can go from 0 to 60 miles per hour in just 5.4 seconds, has a top speed of 125 miles per hour, and will set you back $130,000 to get it in your garage.
Lay your eyes on it below.