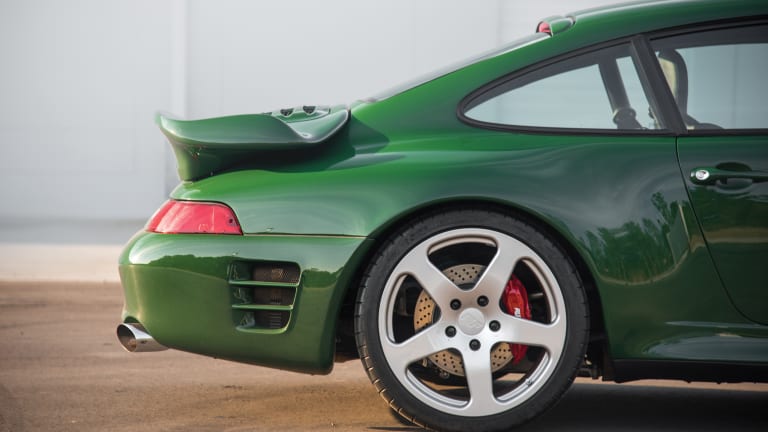 Car Porn: 1998 RUF Turbo R Limited
Believe it or not, this isn't "technically" a Porsche. Back in 1981, RUF won the right be called an independent manufacturer rather than just a high-end tuner.
Here's what they do: take Porsche bodies that have not yet been assigned a factory VIN and turn them into the drool-worthiest supercars imaginable. Jaw-dropping horsepower. Serious style. Extremely limited quantities. Sky-high price tags.
This 1998 RUF Turbo R Limited is heading to the auction block through RM Sotheby's shortly, where it's sure to go for a pretty penny. And for good reason. Not only is it one of only seven built and offered by its original owner but it has fewer than 140 miles recorded. Yes, two decades of ownership and it's barely hit the open road. Heartbreaking.
Check it out below and consider seeing in person in Monterey next month.