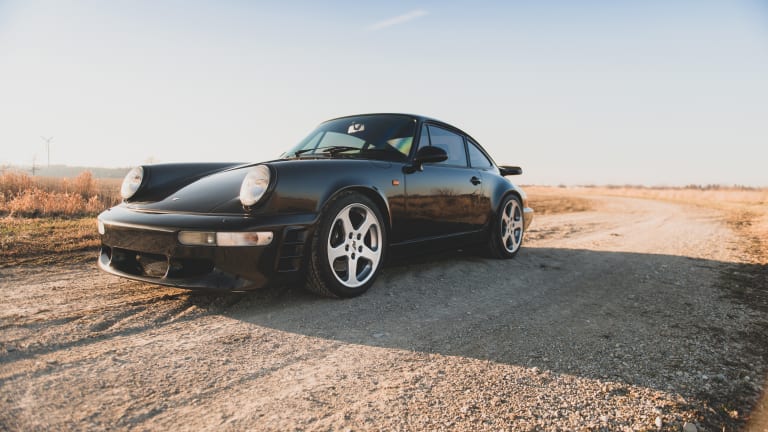 Car Porn: 1991 RUF CR4 'Black Devil'
No, this isn't a Porsche.
Well, technically.
In 1981, RUF won the right be called an independent manufacturer. That means they can take Porsche bodies that haven't been assigned a factory VIN, transform them into their own creations, and sell them under the RUF name rather than as a Porsche.
And now one of their prized examples, a one-off custom order by RUF's Japanese importer, nicknamed the 'Black Devil,' is about to hit the auction block through RM Sotheby's.
Check out an early preview of it here: