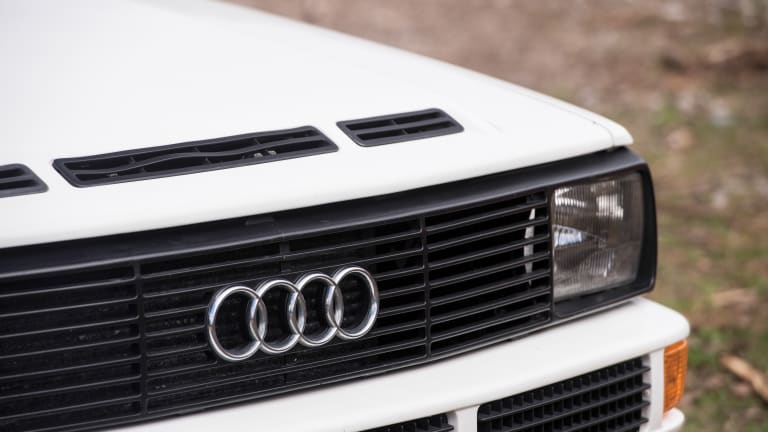 This 1985 Audi Sport Quattro Is Looking for a New Home
A unique mix of style and supercharged substance.
Only around 200 of these short-wheelbase beauties were produced by Audi for Group-B rally goodness, making the Sport Quattro one of the most sought after vintage rides from the 1980s.
It's the car that helped usher four-wheel drive into the mainstream and one of the coolest, most special designs from the Audi archive, though its boxy aesthetics aren't for everyone. You either absolutely love it or don't understand the appeal.
This particular example, available through an RM Sotheby's auction later this year, will likely go for north of $400,000. Now might be a good time to make some room in your garage....