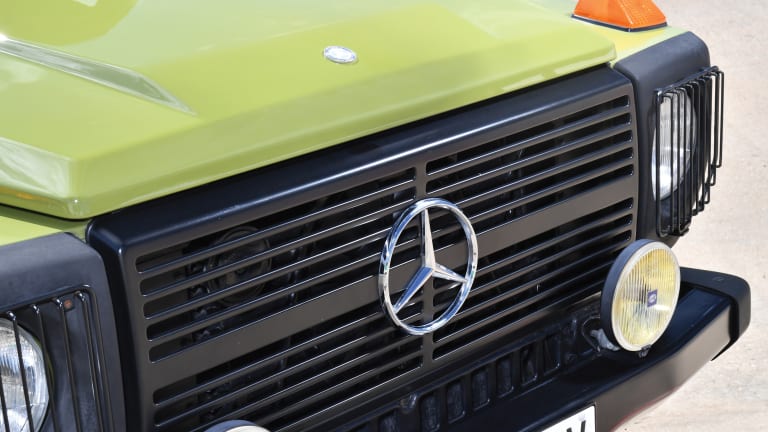 This 35 Year Old Mercedes-Benz G-Wagen Hasn't Aged a Day
The ultimate in timeless.
Some people say the 911 is the most timeless car there is.
We agree. But the Mercedes-Benz G-Wagen might be holding down the number two spot.
This one is from 1981, comes with a lime green coat of paint that totally works, and practically looks like it was driven new off the lot yesterday.
If you're in the market for a super stylish adventuremobile, it'll hit RM Sotheby's auction block in London later this year. Bidding your heart out would be a wise move.