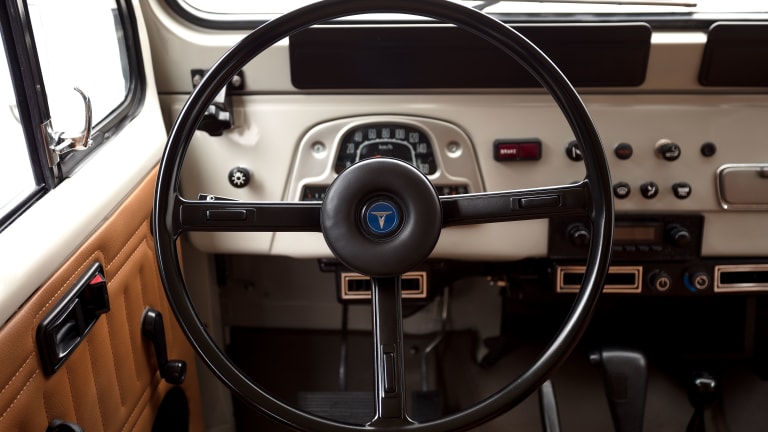 Check Out This Beautifully Customized 1981 FJ45 Land Cruiser
Quite the adventuremobile.
By now, you're likely very familiar with the Toyota FJ40 Land Cruiser, one of the most coveted and impressive 4x4s on the classic car circuit. But you might not know about the FJ45, it's equally stylish cousin.
The FJ45 Land Cruiser was produced by Toyota in Japan from 1976 to 1986 and was designed to carry up to 13 troops at a time. Deployed around the world for various military and government operations, it earned the nickname "The Troopy" from car guys over the years.
The team at The FJ Company got ahold of one and mastery restored and modified the thing into a work of the art, which you can treat your eyes to below. If you think one of these rides has a place in your collection, get in touch with them directly–they can source and customize one to your exact liking.