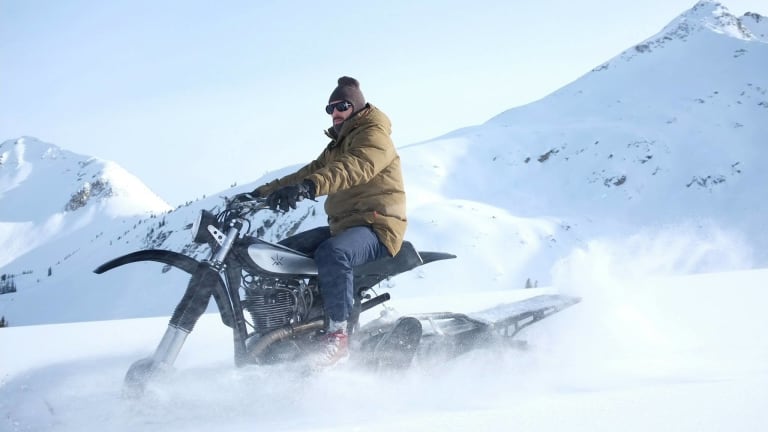 1979 Yamaha HL500 Turned Epic Snow Bike
Amazing.
Northern Lights Optics founder Orion Anthony took a 1979 Yamaha HL500 and turned it into this beautifully cool snow bike with some help from the talents at Husky Restorations.
Here's a great video which shows off the ride in action. It takes #wintergoals to an entirely new level.