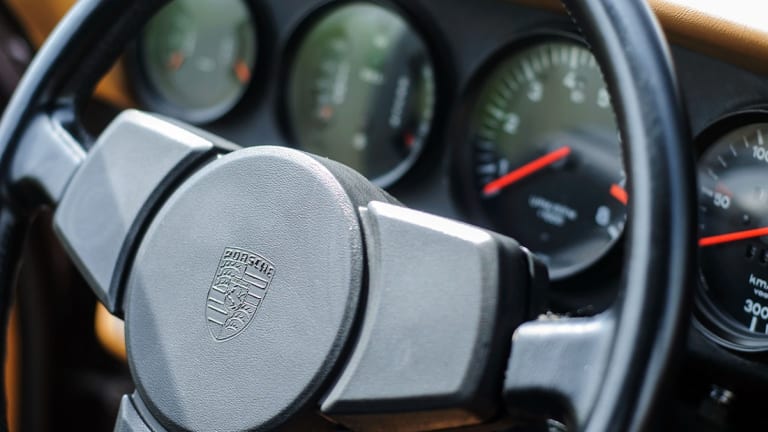 This 1973 Porsche 911G Is For Sale And In Collectors Condition
Price on request.
How does a German knockout only go for 27,341 miles in 43 years of existence? We have no idea. But we are certain this 1973 Porsche 911 G will be replacing a Sunday cruiser as soon as purchased.
There were roughly 113 911 G's with the illustrious Carrera 2.7 RS engine ever produced – say hello to number 56.
She's without question the sexiest Porsche we've ever spotted in exterior color, Brown Copper Diamond. On the inside, a 5-speed transmission balances the interior synthetic leather beige plaid colorway. Perfection.
Gaze at this one closely, gentleman. We're not sure when we'll get to stare at another air-cooled beauty like this one.