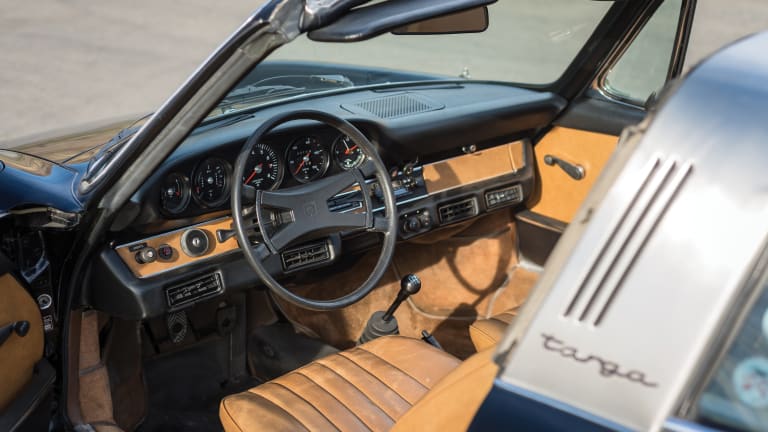 This 1973 Porsche 911 E Targa Is an Affordable Beauty
Well, relatively affordable.
When most people think of classic Porsches hitting the block through RM Sotheby's, they think of half a million dollars or more.
But this stunner, a 911 E Targa circa 1973, could go for as low as $75,000. Yes, for real.
Time to blow out some savings.....