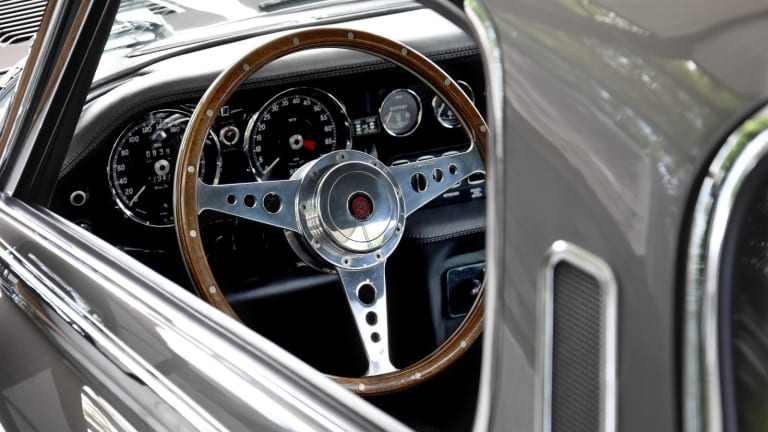 Car Porn: Custom 1973 Jaguar E-Type Series 3
This gorgeous 1973 Jaguar E-Type Series 3 has been taken to the next level with modern enhancements and then some courtesy English restoration shop E-Type UK.
Impressively, they stretched the car nine inches and loaded in a new 6.1-liter fuel-injected V-12 engine that produces 284 horses. Of course, they didn't stop there, finishing the ride with dozens of subtle electronic upgrades including LED headlights, electric windows, a remote locking system and a ridiculously cool illuminated start button just above the radio.
Does it get any better? Perhaps. But right now, it sure doesn't feel like it.