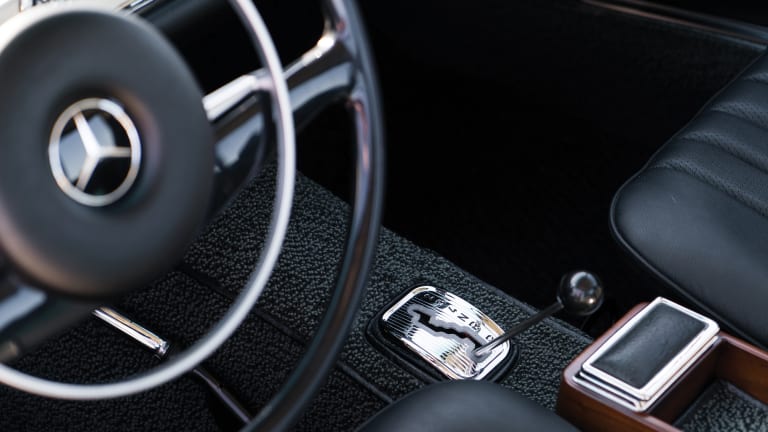 Car Porn: 1970 Mercedes-Benz 280 SL 'Pagoda'
The Pacific Coast Highway.
Not a cloud in the sky.
A beautiful significant other in the passenger seat.
Tom Petty playing on the radio.
The ocean by your side.
You, behind the wheel of this 1970 Mercedes-Benz 280 SL.
Can you paint a better picture? Unlikely. Up for grabs next year through an RM Sotheby's auction event, this gorgeous 'Pagoda' 280 SL is the perfect companion to palm trees and 80 degrees. With an expected tag to fall between $100,000 and $125,000, it's not an unreasonably pricey one, either.