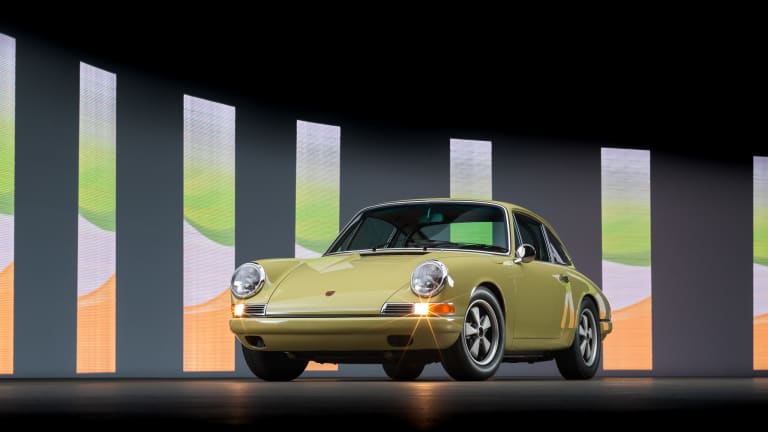 Car Porn: 1968 Porsche 911
Online auction platform Bring a Trailer is offering up this sizzling 1968 Porsche 911 overhauled with a 1970-spec 911S 2.2-liter flat-six and a Type 901 five-speed manual gearbox. Other tasteful customizations include an added roll ball, GTS Classics bucket seats, a super-stylish Momo steering wheel, and Fuchs 15″ wheels.
Check out the full specs and further buying details right here.