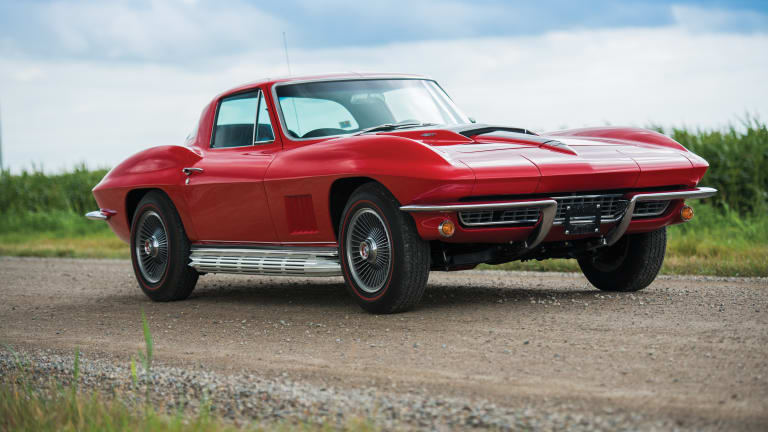 Car Porn: 1967 Chevrolet Corvette Sting Ray
This 'Vette is looking for a new home.
Among the most collectible and iconic American cars ever made, the original Sting Ray Corvette only gets better with age. This 1967, 435-hp powerhouse is heading to auction through RM Sotheby's later this year, where it's sure to drop the jaw of nearly every collector in attendance. Treat your eyes to it here.