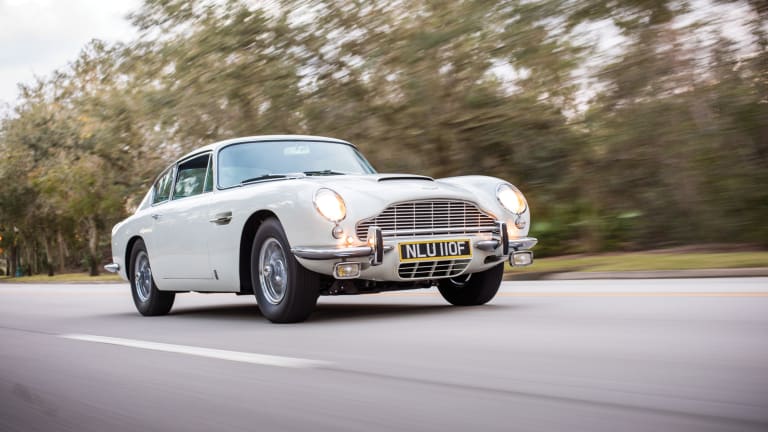 This Vintage Aston Martin Embraces Its 007 Style
Heading to auction through RM Sotheby's later this year, this sizzling 1967 Aston Martin DB6 is vintage British at its finest.
Playfully embracing its spymobile roots, the ride is clad with a "MY 007" custom license plate and – possibly – some Q-Branch modifications.
Get out your checkbook....