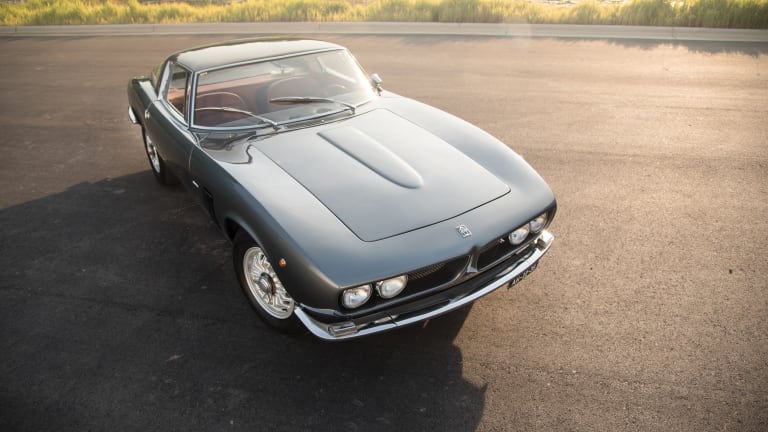 Car Porn: 1966 Iso Grifo GL Series I
Overflowing with American muscle and Italian styling.
Famously powered by Chevrolet Corvette engines, the Italian-designed Iso Grifo is an exceedingly rare ride that would make a sophisticated and sporty addition to any car collection that values unique pieces that aren't instantly recognizable by the uninitiated.
This particular example, which was the 1966 Paris Salon de l'Automobile show car, will be heading to the auction block in Monterey later this year through RM Sotheby's. In this case, it's not rude to stare....