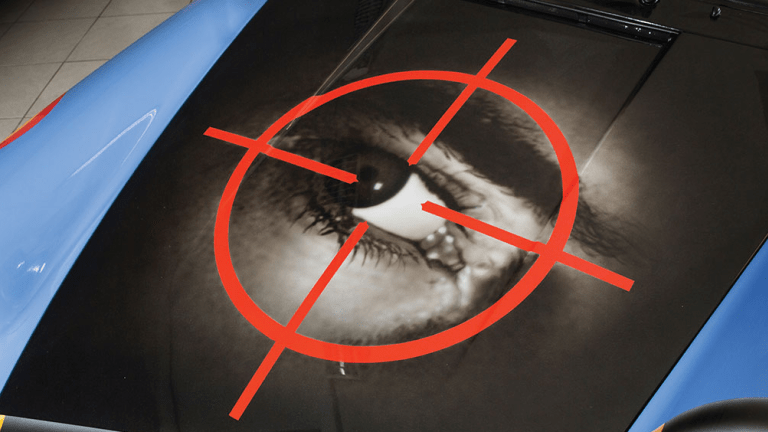 Car Porn: 1965 Porsche 911 Hand-Painted By Peter Klasen
Would you drive this thing?
Any vintage Porsche will turn heads, but a vintage Porsche hand-painted by an iconic German artist will make jaws drop.
Heading to auction in Monaco soon, this bad boy is sure to fetch a pretty penny. Most "gallery art" than "errand running ride," we're already a bit jealous of whatever garage is turned into an art museum thanks to this thing.