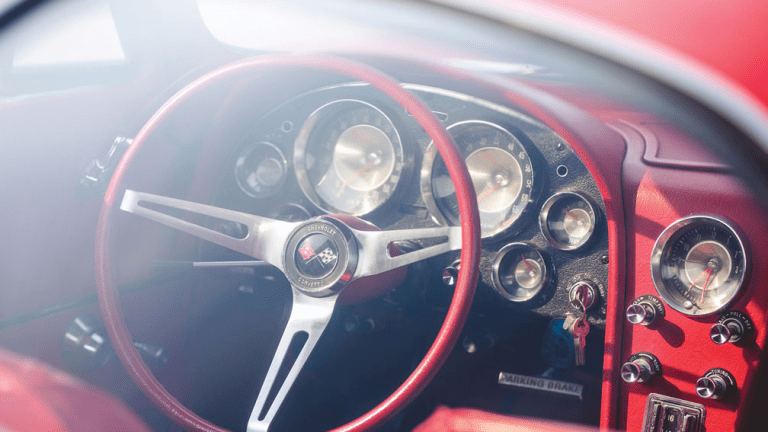 12 Beautiful Photos Of A 1963 Chevrolet Corvette Sting Ray 'Split-Window' Coupe
Lightning.
The first year of the iconic Corvette Sting Ray, this legendary ride features the extra-cool "split-window" backside and all the sex appeal you'd expect from a beautifully restored, bright red Sting Ray. Here are some photos of the thing that will leave your jaw on the floor.
Want this bad boy in your garage? Fortunately, it's going up for auction soon with a price tag expected to fall between $80,000-$120,000. Get your checkbook ready.