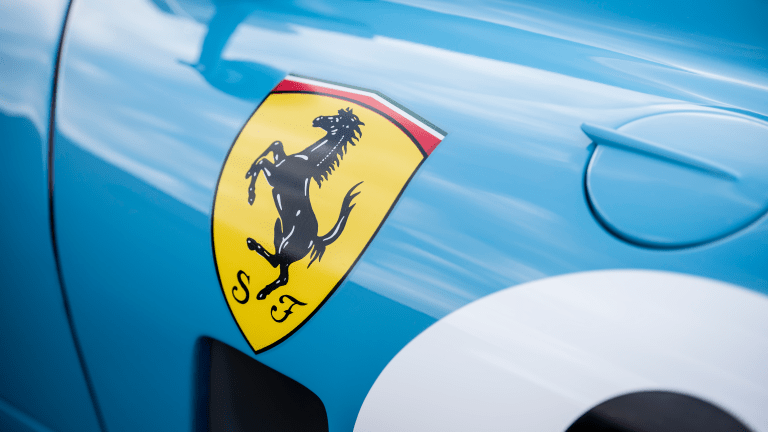 Car Porn: 1955 Ferrari 500 Mondial Series II
This 1955 Ferrari 500 Mondial Series II is quite something. It's been driven by famed privateer racer François Picard in the 24 Heures Grand Prix de Paris, by Gino Munaron in several Italian circuit races and hill climbs and even by Dominican diplomat and international playboy Porfirio Rubirosa, who earned class wins at the 1955 Governor's Trophy in Nassau and the 1956 12 Hours with it.
A few years later, it was sold to Admiral Robert Phillips, who held onto the ride ever since.
Now, after a recent 10-year restoration, the stunner is up for grabs for the first time since 1960 courtesy Gooding & Co. and their upcoming Pebble Beach car auction. Start your paddles....