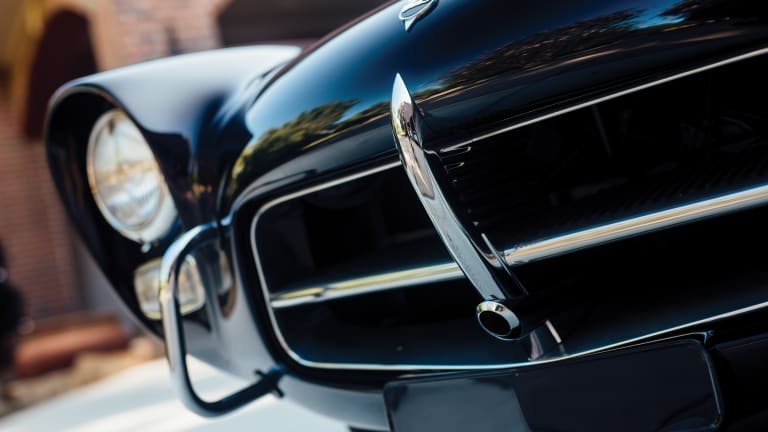 Car Porn: 1954 Pegaso Z-102 Berlinetta Series II
Spanish style.
Named after the mythical winged horse, this Spanish-built Pegaso sports car is art deco automotive goodness at its very best.
The Pegaso Z-102 model originally debuted at the 1951 Paris Salon, where the V-8 powered wonder was clearly a direct competitor to Ferrari's offerings. At the time, it was the fastest car money could buy, with a top speed of 150 mph.
RM Sotheby's will soon have it available at auction, where it's expected to sell for north of $725,000. In its seven year run, only 84 examples were made, making it a crown jewel of a collector's item and a future dazzler in the Concours circuit.