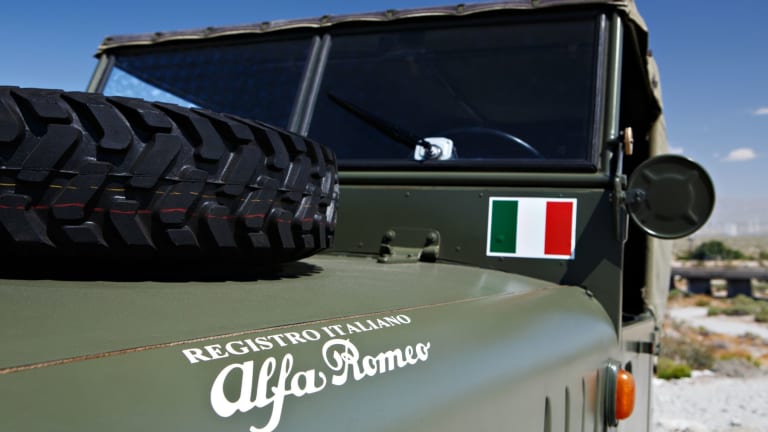 This Legendary Alfa Romeo Military Vehicle Is Surprisingly Affordable
The score.
So, you want to add a classic car to your garage.
There are plenty of options, from Holy Grail barn finds to masterfully restored gems, but few will have the kind of style (or affordability) as this 1952 Alfa Romeo 1900 M AR 51 'Matta.'
Originally developed for Italian military use, this unique ride is heading to the auction block through Gooding & Co., where it's estimated to sell for between $45,000 and $55,000.
A brand new Crysler Pacifica Hybrid minivan or this? We'll let you decide.