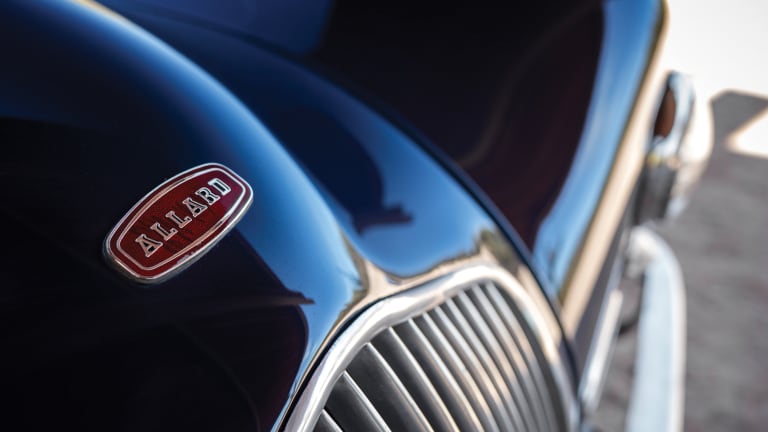 13 Stunning Photos of a Rare 1951 Allard K2
Up for auction through RM Sotheby's.
Allard is a completely under-the-radar automotive company that quietly made beautiful small run sports cars in the 1940s and 1950s.
Their coolest ride was the K2, a V8 powered two-seat monster produced from just 1950 to 1952. Only 119 ever hit the road.
This particularly one hits the auction block soon through RM Sotheby's and is sure to fetch a pretty penny. In fantastic condition and dripping style, it looks like it only got better with age.