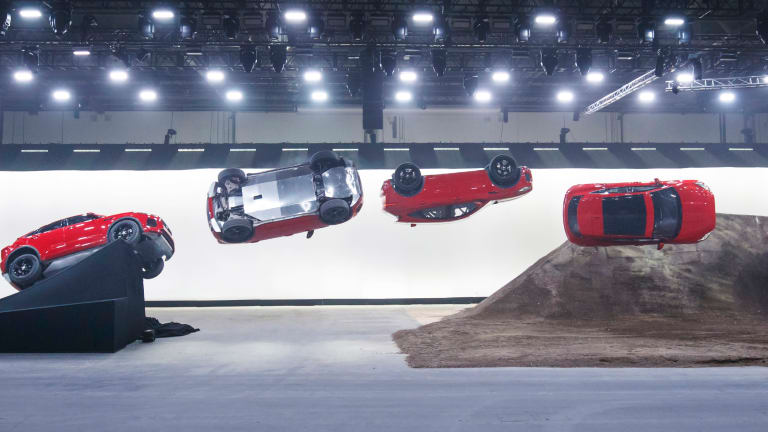 How Jaguar Brought Their Dangerous Barrel Roll Stunt From Concept to Reality
Straight out of 'Star Fox.'
Last week, Jaguar unveiled their new E-PACE crossover in style: by showing how it can pull off a barrel roll with ease.
Even more impressive than the stunt itself might be this short behind-the-scenes documentary exploring how Jaguar's mad scientists figured out how to pull it off without killing a few people. It took over six months to get the physics just right with daredevil stuntman Terry Grant along for the whole ride.
Don't try this at home....