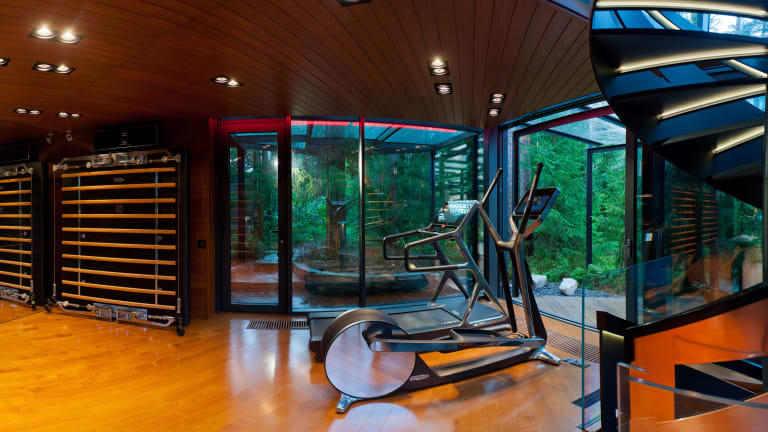 The World's Coolest Private Gym
No problem busting a sweat here.
Here's a good look into a completely custom-constructed private gym in Saint Petersburg, Russia. This modern gym is bound by mature trees, has an outdoor pool and is stocked with the latest and greatest equipment. HOROMYSTUDIO, the architecture and interior masterminds responsible for this athletic build deserve all the Russian hat tips for this lean and mean design machine.