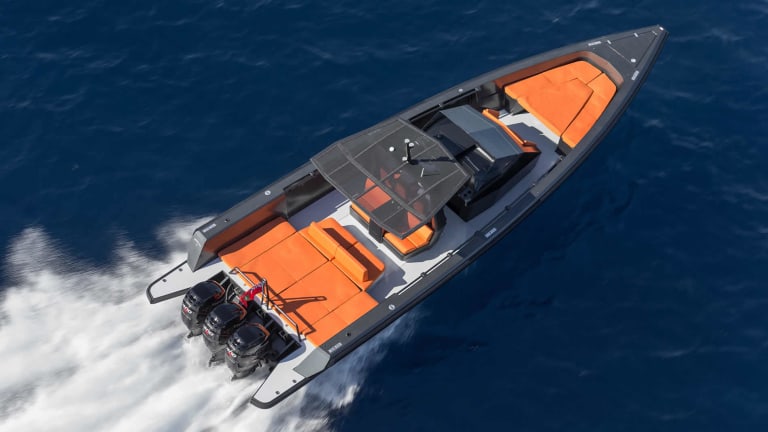 The Wallytender X Is Overflowing With Hotness and Horsepower
The latest whip from Wally doesn't disappoint.
Yacht production company Wally is back with the Wallytender X, a recreational, luxurious ride for those who like to hit the sea in style.
Packing three Mercury 400 VERADO RCD2 engines that can take the ride up to 60 knots (70 mph) with ease, this 1,200 horsepower beauty is certainly not short of speed. This clip shows it in action:
A perfect choice for those looking to add a cutting-edge boat with quickness and sex appeal to their life, you can order directly through Wally today. See you out there, Captain.