Victor Solomon Reveals Eye-Popping Basketball Court Redesign
Interdisciplinary artist Victor Solomon unveiled a gorgeously reworked basketball court "repaired" using the traditional Japanese technique of Kintsugi, which deploys special tree sap lacquer (often dusted with powdered silver or platinum — or in this case, gold) to fix broken pottery.
"With the sport's official return this weekend after a heartbreaking beginning to 2020, this project's medium and message celebrate the solidarity basketball provides to unify against the backdrop of a polarized and divided zeitgeist," says Solomon. "Sport can entertain, inspire, and distract -- but more apropos than all, the platform of sport can help us heal."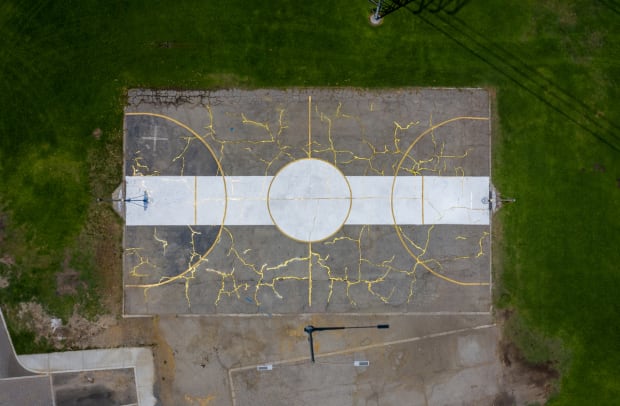 A beautiful love letter to a "universally accessible, class-agnostic, race-indifferent" sport, check it out from all angles in the gallery above.