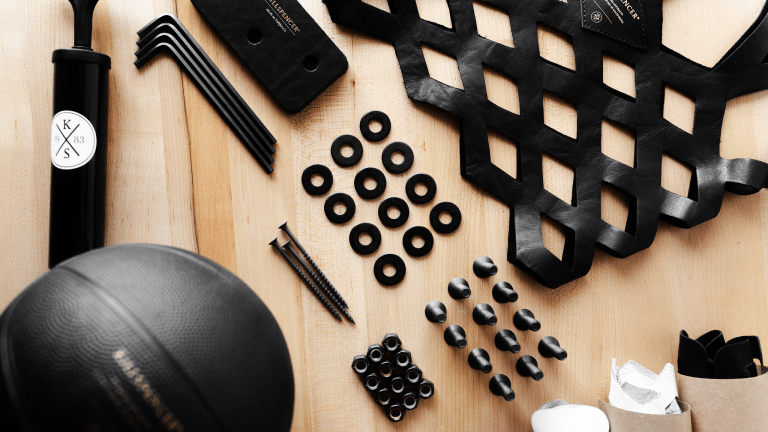 KILLSPENCER Updates Its Eye-Popping Indoor Basketball Hoop
KILLSPENCER has rebuilt its popular indoor basketball hoop kit, which now features a dual spring breakaway rim and a thoughtfully designed mounting system that makes it incredibly easy to install. It's finished with a leather net stamped with the KILLSPENCER logo.
Available in a wide array of colors, it arrives with a rubber miniature basketball but a luxe leather version can be purchased separately if you really want to step it up. Head here to make the splurge.