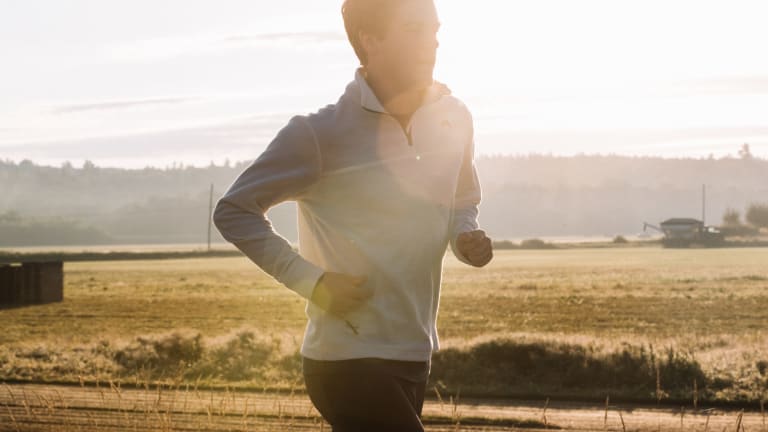 The Performance Sweatshirt That Doesn't Look Like a Performance Sweatshirt
Get it.
Why is it that the majority of athletic-ready clothes look like they were designed by an Xbox? Bright neon greens, weird cuts, and style that screams nothing but "LOOK AT ME, I"M AN ATHLETE."
That's why everything Tracksmith, a running-focused company founded by some former Rapha employees, is totally up our alley.
Though there's a lot to like in their collection, the coolest and most versatile piece might be their Downeaster Sweatshirt. It can handle any grueling winter workout or early morning run with ease, all while keeping you looking good.
Perhaps most impressively, though, is the fact it can play double duty as just a normal, stylish sweatshirt. Pair with jeans? Looks great. How 'bout some chinos? Done. Sweatpants on the weekend? Just perfect. It performs just as good as your average Under Armour gear, all while looking cool enough to sport in nearly any circumstance.
The Downeaster Sweatshirt is priced at $155 and available in a lot of colors. The gray might be the sharpest but the two different shades of red feel just right around the holidays.