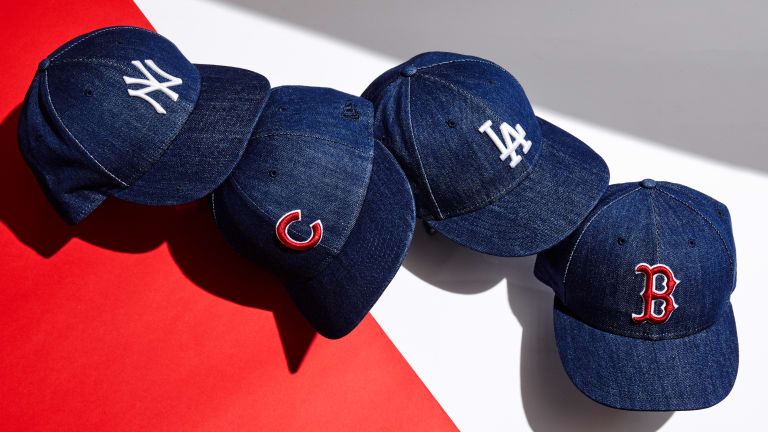 Get 25% Off These MLB Hats Crafted From the Last-Ever Batch of Cone Denim
With baseball in full swing, now is the perfect time to stock up on a fresh lid to support your favorite team. But why go with the same old, same old? NY-based menswear designer Todd Snyder teamed up with New Era on a special edition, fully licensed collection of MLB caps with a cool twist: they're made from ultra-premium denim.
Crafted at Cone Denim, a legendary mill that's, unfortunately, closing its doors soon, these hats were among the last made at their flagship White Oak plant in Greensboro, North Carolina. The collection doesn't feature every club (sorry, Rays fans) but features numerous heavy hitters including a handful of teams that just got the 25% off treatment: Mariners, Phillies, Cardinals, Giants, Royals, Reds, Indians, Pirates, Blue Jays, Angels, Orioles, Braves and Nationals.
If you're a baseball fan that expects a little more out of your clothes and accessories, this is a far better option than whatever they're selling at the merch tent next to foam fingers and other cheaply designed fan gear.