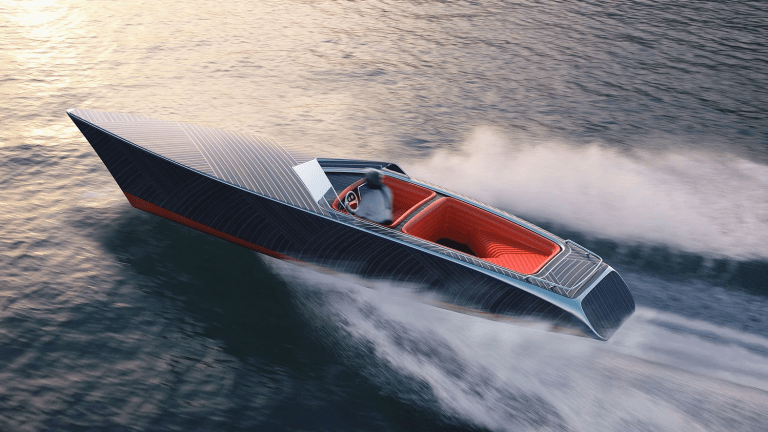 The Zebra Boat Is a Masterpiece for the Seas
So pretty it hurts.
Industrial designer Dimitri Bez did an incredible job with the Zebra Boat, a concept that takes clean lines and high style to new heights.
Inspired by a 1947 Sea Maid Wooden Ski Boat, the vessel is powered by an electric motor with retro-y controls and a beautiful curved OLED screen that's straight out of Tesla's playbook.
Here's to hoping it eventually hits the mass-market, though there are no mumbles of anything yet. As far as bikini-magnets are concerned, almost nothing is as cool as this.